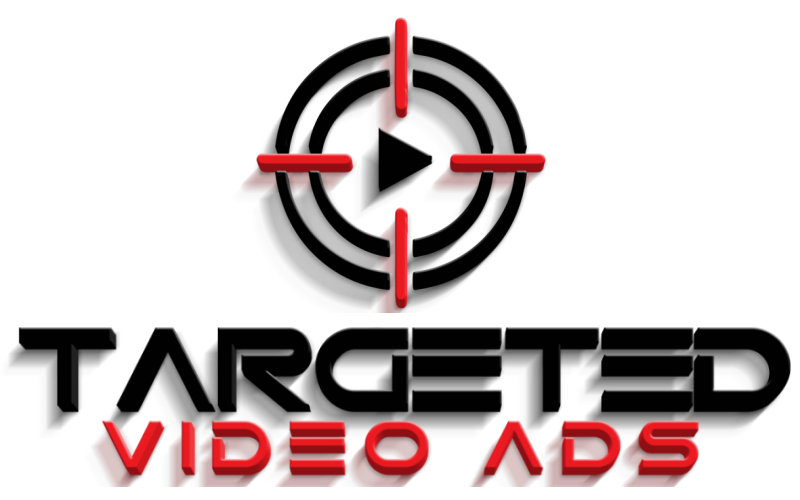 WE HAVE A SIMPLE PAYMENT SCALE
Our business model is a Win-Win scenario, you only pay a fraction of what a conventional marketing campaign would cost. Not to mention, we communicate with the property owners directly, so the contact we provide will be genuine.
We'll reach out to you with a qualified contact that needs your services now, while our leads appear to cost more, the overall costs to connect to a real customer is more than 50% lower than PPC campaigns (Google Adwords).
Unlike pay-per-click advertising, in which vendors pay for every click to their ad, our program ensures you only pay for a pre-qualified contact to your business as opposed to just someone clicking on your ad and you hope they contact you.
Example, If you pay $20.00 a click and have 100 clicks that converted to 4 new acquisitions, you just spent $2000.00 or $500.00 for each job.
You will be charged only for the customer that is forwarded to your business from our call center. We have already connected with the customer so we are not sending you on a wild goose chase.
However, it's up to you to close the deal and that is an important part of the success of our operation as well.
We pay for everything upfront so our a big part of our success is based on trust. It doesn't take us long to find out if a company is a good fit for us to work with.
Our program works on a simple percentage-based scale according to the value of the job.
$1-2500.00          25%
$2500-5000         20%
$5000-20000       15%
$20000 and up  10%
NOTE: Add 5% if a Third Party Escrow Service is Needed
Example, if the job is $1000, then the cost of the pre-qualified customer is $250.00. If an Escrow Service is applicable then the cost would be $300.00
NOTE: The national average for getting a new customer today is approximately 33% of gross sales. We are on the low side of the customer acquisition cost so we expect honesty.
We will contact you with a description of the job with photos if available. You will give us a ballpark figure (as will a couple of others) and we will accept your offer or give to another vendor.
You will need a credit card on file (other arrangements may be available) and billed if you want the job after you get the particulars.
Pay Per Call Program
$999 Startup Cost - Flat Fee based on LCV
•Branded Premium Sales Page

•Pitch Video for Sales Page Nested on YouTube

•Inquiry Form

•Exclusive 1st Party Leads

•Facebook Pixel for retargeting visitors

•Call Tracking and Forwarding

$999 a month includes

•$150 a month Social Media Ad Spend on Facebook

•(2) Fresh Social Video Ads for posting content for organic Social Media Posting

•Retargeting your visitors

•Flat Fee on each Call (Determined by LCV)

•Call Tracking

•Call Forwarding

Going Forward to Keep Your Business Alive

Monthly Admin Fees $300, we have content creators to provide Branded video content for your ad campaigns and build your Brand.

Ad Spend (minimum of $200 a month – NO Maximum)

Total Cost $500 a month plus calls that are generated, will be invoiced every Friday for your calls/email forms that came in.

Only certain products and services qualify for our Pay Per Call Program.

*Pay Per Call Program only works for a minimum of $50.00 per lead. If you're selling a widget with a $20 profit margin, this will not work but we can always discuss a different arrangement so just contact us.

You will be billed on a weekly based on calls received with full reporting that includes access to your recorded calls. You will be charged only for the phone calls that are forwarded to your business.
Partner Program
$2499 Startup Cost - 15% LCV
•Branded Premium Sales Page – Optional Sales Funnel included

•Pitch Video for Sales Page Nested on YouTube promoted to 1000 views

•Up to 4 more videos for FAQ's

•Admin for Facebook, Twitter, YouTube, and Pinterest

•Posting to all Social profiles 3 Days A Week

•All your Social Posts are "Liked and Shared" to 140,000 followers on our Network

•(4) Social Video Ads for fresh content to post on your social profiles

•24/7 Dispatch Service

•Exclusive 1st Party Leads

•Facebook Pixel for retargeting visitors

•Call Tracking and Forwarding

•Premium Chatbot on Facebook Messenger

$1999 a month includes:

•$200 a month Social Media Ad Spend on Facebook

•$200 a month Social Media Ad Spend on YouTube

•$200 a month for Google Ad Network (Banner Ads on other Websites)

•Social Media posting on Twitter, Facebook, and Pinterest once a day 3 days a week

•(

4)

Fresh Social Video Ads for posting content for organic Social Media Posting

•Building your Brand (Facebook, Twitter, YouTube, and Pinterest)

•Year-Round Marketing (Target your ads in other areas)

•Retargeting your visitors with Banner Ads

•15% Commission on Sales

•Call Tracking/

Call Forwarding
Preferred Partner Program
$5499 Startup Cost - 10% LCV
•(2) Branded Premium Sales Pages – Optional Sales Funnel if needed

•Corporate Video Ranked on YouTube and promoted to over 5000 views

•Same YouTube Video nested on Sales Page

•Up to 6 more videos for FAQ's if applicable

•Admin for Facebook, Twitter, YouTube, and Pinterest

•Daily posting to all Social profiles M-F

•All your Social Posts are "Liked and Shared" to 140,000 followers on our Network

•(8) Social Video Ads for fresh content to post on your social profiles

•Exclusive 1st Party Leads

•Facebook Pixel for retargeting visitors

•Call Tracking and Forwarding

•Premium Chatbot on Facebook Messenger

$3499 a month includes:

•$600 a month Social Media Ad Spend divided into 2 ad campaigns

•$300 on Facebook and $300 on YouTube

•Social Media posting on Twitter, Facebook, and Pinterest once a day 5 days a week

•8 Fresh Social Video Ads for posting content on Social Media

profiles

•Building your Brand (Facebook, Twitter, YouTube, and Pinterest)

•Year-Round Marketing (Target your ads in other areas)

•Retargeting your visitors

•10% Commission on Sales

•Call Tracking

•Call Forwarding
If you are a law firm or public adjuster, we have an alternative solution to paying for leads
Contact Ken Dugas Call/Text 985-518-1388